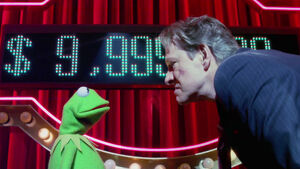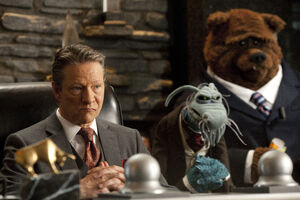 Tex Richman is the main antagonist in The Muppets. He devises a plan to raze The Muppet Theatre and drill for oil beneath it. He hates the Muppets and does not have the ability to laugh. Actor Chris Cooper commented on his role in a 2011 interview stating:
Tex performs a hip-hop dance number in the film with four 1960s-style Vegas showgirls. Cooper described the song stating:
According to the character's description on the official Muppets website;
Notes
In the extended version of "Let's Talk About Me" cut from the film, we see Tex's full name (displayed on his birthday party banners) is Texleign.
See also
Sources