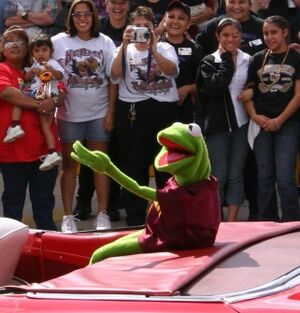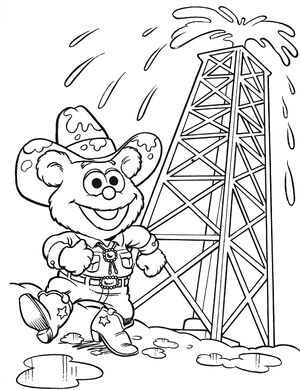 Texas is the 28th state of the United States of America. The capital is Austin and major cities include Houston, Dallas, San Antonio, and El Paso.
A second American Sesame Place park existed in Dallas in the early-1980s.
SeaWorld San Antonio features the Sesame Street Bay of Play area (since 2011).
Kermit visited NASA's Johnson Space Center as part of his 50th anniversary world tour.
On January 22, 2006, Henson held a special Fraggle Rock screening event in Dallas, TX. [1]
Heather Henson and the Henson Company held "Handmade Puppet Dreams," a screening of independent puppet films, The Muppet Movie, and early Jim Henson works in Houston, TX on February 25, 2006 and Austin, TX on February 26, 2006. [2]