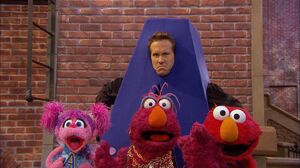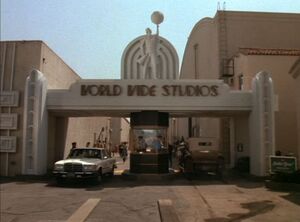 The A-Team is an American television series about a group of former United States Army Special Forces who work as soldiers of fortune while on the run as war criminals for a crime they didn't commit. The series aired on NBC from 1983 to 1986 and boosted the career of Mr. T, who played B. A. Baracus.
References
Muppet Mentions
In the second season episode "The Battle of Bel Air," "Howling Mad" Murdock, conflating several puppet characters, pops up out of a dumpster holding a gun and says "You have to pay a toll or the Cookie Monster will eat you. Mmmm" (in a voice which sounds more like Yoda).
In the third season episode "Road Games," for a quick establishing shot as Face phones up a movie studio to con them out of gambling props and sets, the World Wide Studios shot from the beginning of The Muppet Movie is used.
Connections
External links
Community content is available under
CC-BY-SA
unless otherwise noted.