The Ad Council is a non-profit agency which since 1952, has been the leading producer of television public service announcements, often "sponsored" by specific non-profit groups and government agencies. Ad Council spots typically address such issues as public safety, personal health, and wider issues such as adoption. Their best known creations include Smokey Bear and McGruff, the dog who "takes a bite out of crime." Various advertising agencies over the years have donated their services in creating the campaign.
Cookie Monster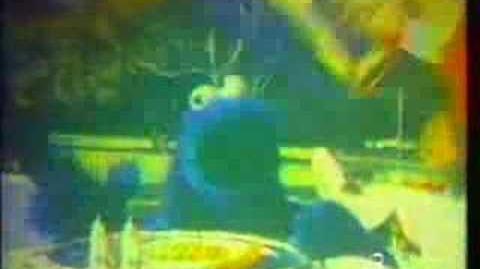 Over the years, many Ad Council campaigns have involved the participation of celebrities. In 1974, their "Nutrition Campaign" featured Cookie Monster, in both 30 second and 60 second versions of the same spot. The spot was scripted by Norman Stiles, with input from Louis DiJacobs of Young, Rubican and Associates.
Decades before the "Veggie Monster" controversy, Cookie Monster encourages healthy eating habits. To the astonishment of a roving reporter (off-screen voice-over), Cookie Monster explains that even he can't eat only cookies and expect to be healthy. He proceeds to dine on meat and fish, carrots and peas, fruits, and then milk. For dessert, Cookie Monster brings out a whistle, summoning a truck load of cookies.
The ad was filmed on September 16, 1974 in Staten Island.[1] The commercial is available for viewing at the Paley Center for Media.
Car Seats
One spot produced and aired in the late 1990s featured Elmo, Big Bird, Maria, and Gabi.
Autism Awareness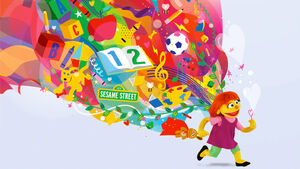 In July 2019, the Ad Council, in partnership with Sesame Workshop and Autism Speaks, rolled out its Autism Awareness multimedia campaign, specifically promoting the importance of early screening and diagnosis of autism. The campaign included two PSAs starring Julia. A 60 second promo features her playing with her dog Rose and her father Daniel. Another 30 second promo (with a 15 second variation) features Julia playing music with her brother Samuel and Elmo. These ads were also dubbed in Spanish.[2][3]
In response to the campaign, the Autism Self Advocacy Network (ASAN) ended their partnership with Sesame Workshop. ASAN claimed materials relating to the campaign stigmatized children with autism and their families.[4]
Sources
Community content is available under
CC-BY-SA
unless otherwise noted.