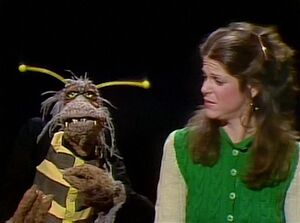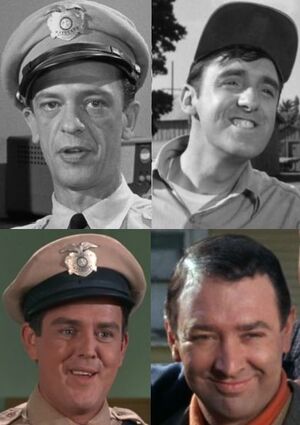 The Andy Griffith Show is a television sitcom starring Andy Griffith as Sheriff Andy Taylor of Mayberry, North Carolina, running on CBS from 1960 until 1968. The show focused on Andy's family (son Opie and Aunt Bee) and friends (especially hyperactive deputy Barney Fife) and assorted mishaps in the small rural town.
References
On the January 24, 1976 broadcast of Saturday Night Live, Scred appears in a bee costume, expecting to appear in the bee sketch spoofing The Andy Griffith Show. He was told he could play Aunt Bee.
Connections
Community content is available under
CC-BY-SA
unless otherwise noted.