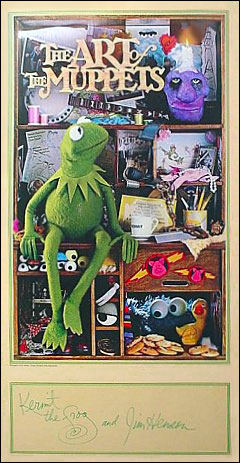 (For the book of the same name, see The Art of the Muppets (book))
The Art of the Muppets was a touring exhibit which made its debut at the Lincoln Center in New York City in 1979.
Various posters and promotional material were created to garner interest in a nation-wide tour which included puppets from several Jim Henson productions including Sesame Street, The Muppet Show, the "Land of Gorch" characters used during the first season of Saturday Night Live and one of Henson's earliest series, Sam and Friends.
A book was released in conjunction with the tour, The Art of the Muppets, which featured the top half of a poster used to promote the exhibit, as well as several postcards.
Stops, known
Lincoln Center, New York City, New York, 1979
London Regional Children's Museum, London, Ontario, 1990