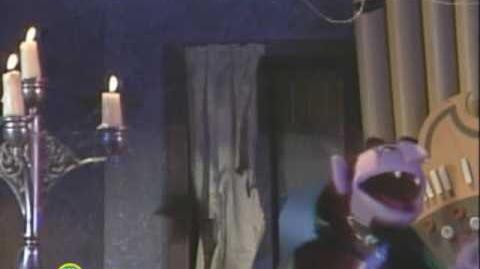 "The Batty Bat" is a Sesame Street song. The waltz is performed by The Count with Ftatateeta and the Bats. The Count sings about his life as a boy. He was living with his family in an old, drafty castle. They learned to be happy by doing the title dance.
An instrumental version of the song is used in the DVD special Count on Elmo during a montage of the Count. Instrumental snippets of the song are used in Trick or Treat on Sesame Street during exterior shots of Count von Count's castle. In the same video, Elmo, Abby Cadabby and the bats perform a version of the song. The Count also performed the song in the stage show Trick or Treat with Sesame Street.
The Count mentions in the 1990 home video Dance Along! that the song is the Transylvanian national dance, traditionally done on "Bat Day."
Notes
Releases
Audio
Video
Online
Publications
Sources
See also