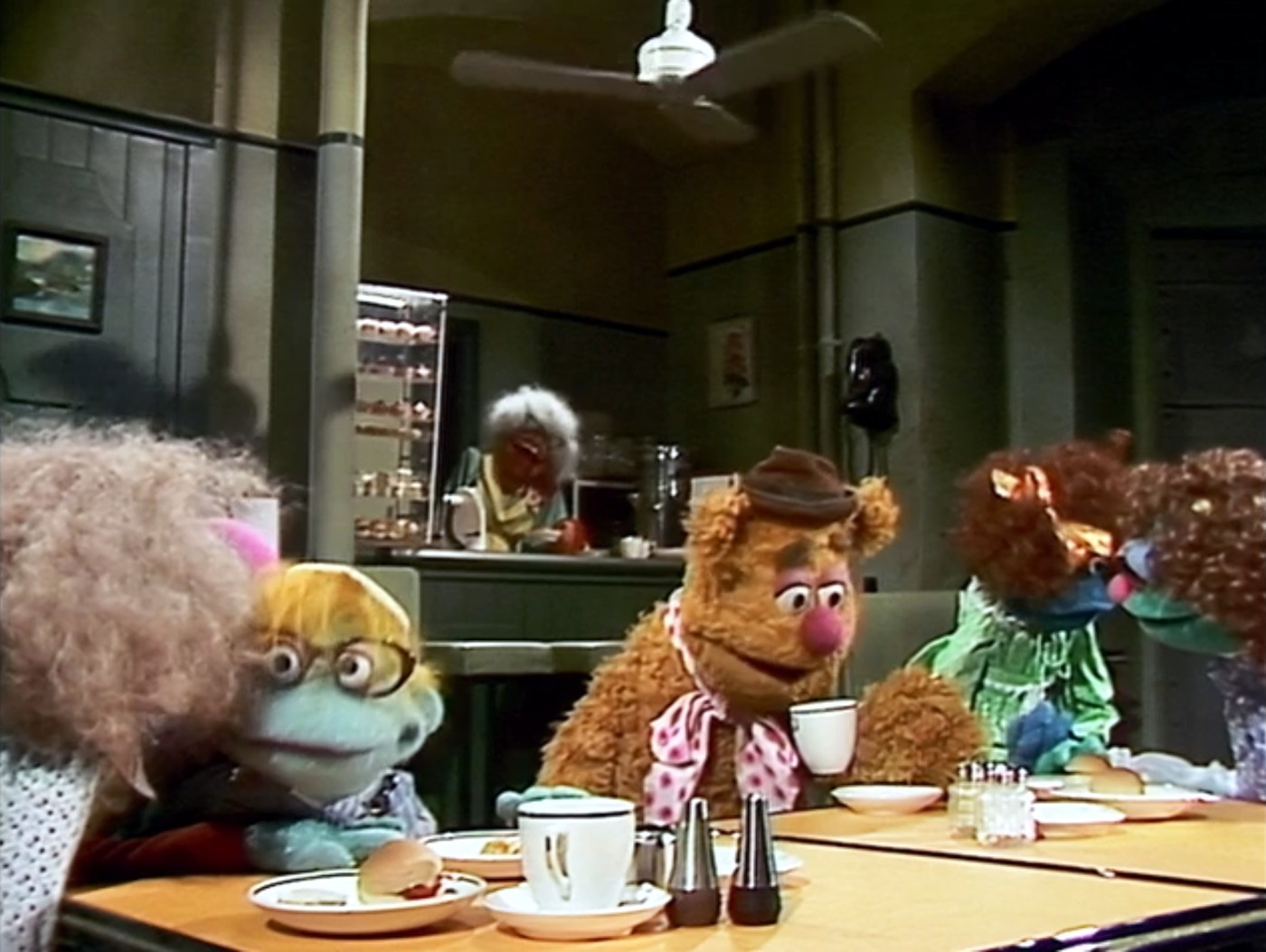 The canteen was first seen in episode 301 of The Muppet Show (where it featured in a running gag). It was a place where the Muppet cast and crew could have meals, which were cooked by the Swedish Chef and served by Gladys.
The canteen was seen during the third and fourth seasons, but it was abandoned after the fourth season (though Kermit did mention the canteen in episode 524).
It's in the canteen where a number of characters croak from food poisoning (including the Swedish Chef) in episode 414 and where Fozzie thinks he can escape the creepiness of Alice Cooper in episode 307 with a small group of seemingly clean-cut kids.
Like the prop room, the canteen space has also been occasionally used to rehearse acts: Miss Piggy and Rowlf rehearsed the "Cheek to Cheek" number there in episode 316. Scooter uses it to practice with the Prairie Dog Glee Club in episode 402, and Bobby Benson attempts to run through a number with his Baby Band there in episode 405. Also, in episode 412, Louis Kazagger interviewed The Flying Zucchini Brothers in the canteen, after they won the Fred Award for "best foreign act".
According to The Muppets Character Encyclopedia, the canteen was opened by The Swedish Chef.[1]
Sources
↑ The Muppets Character Encyclopedia page 77
See also
Community content is available under
CC-BY-SA
unless otherwise noted.