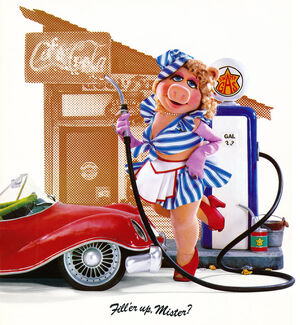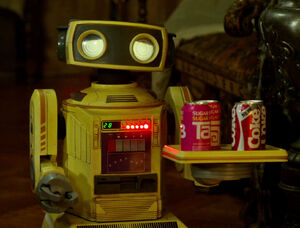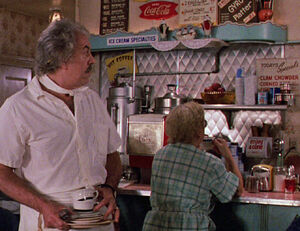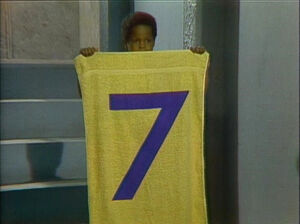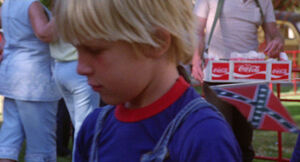 The Coca-Cola Company is the world's largest beverage company of non-alcoholic beverages. Invented by John Stith Pemberton in 1886 in Georgia (and originally green), it was bottled for the first time in Vicksburg, Mississippi in 1894. Coca-Cola offers nearly 400 brands today, and it is available in over 200 countries.
Agressive in its marketing campaigns, Haddon Sundblom was one of the earliest behind the scenes creative forces for the company, creating numerous pin-up ads, and further cementing the modern image of Santa Claus in popular culture with their annual Christmas advertisements.
Based on the immensely popular CGI Polar Bear commercials, Jim Henson's Creature Shop built a full body puppet of the Coca-Cola Polar Bear for Coca-Cola promotional appearances. They later modified the design and created additional suits for the World of Coca-Cola museum located in Atlanta, Georgia.
As of 1991, Sesame Place offered discounts on admission, on their cans in the area.
References
In an early IBM Meeting Film, Grump complains that after the meeting, the coffee will be cold and the Cokes will be warm.
Beginning with the Sesame Street Test Show 1, an action film shows circles in everyday life, from Coca-Cola bottle caps, to moving wheels, to yo-yos, bubbles, and balloons, set to a lively soundtrack. The film continued to be shown during the early seasons of the show.
Premiums
In 1991, Coca-Cola cans were sold branded with the Sesame Place logo. The can could be presented at the Sesame Place ticket booth to receive a $3 discount on admission to the park.
Connections
External links
Community content is available under
CC-BY-SA
unless otherwise noted.