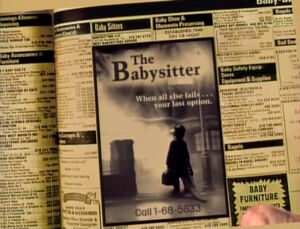 The Exorcist is a horror franchise first published as a novel in 1971 which spawned a film adaptation, several sequels, and remakes. The original story concerns a young girl who becomes possessed by The Devil and the exorcism performed to rid her soul of demon possession.
References
Much of the plot of the Dinosaurs episode "Terrible Twos" is a spoof of The Exorcist. When Baby Sinclair goes through the "terrible twos" he turns into an emotional, bratty, raging monster with the ability to move objects across the room, spew steam from his mouth, turn his head around 180°, and speaks in a rough, gravelly voice. The Sinclairs ultimately recruit the help of The Babysitter who is tasked with returning their child to normal.
Connections
Community content is available under
CC-BY-SA
unless otherwise noted.