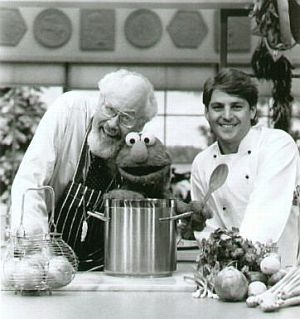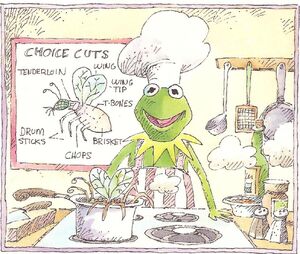 The Frugal Gourmet was a PBS cooking show hosted by chef Jeff Smith from 1988 to 1997.
Beginning in 1992, Elmo made frequent appearances as Smith's cooking assistant. The first known appearance was in a special episode titled "Flame and Fire with Elmo," which premiered on March 7, 1992 during a PBS pledge drive. Smith taught Elmo about kitchen safety and allowed the monster to assist him in preparing prawns.
Elmo returned several times, again airing during pledge drives, making pizza dough in 1995, and helping with dim sum in 1997. The appearances were often promoted with the general title The Frugal Gourmet and Elmo.
References