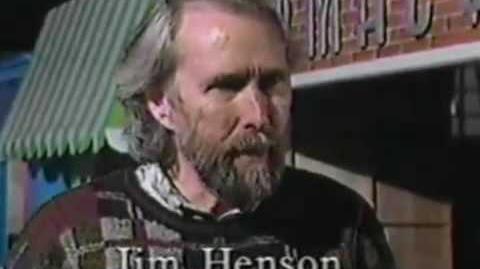 The Great Muppet Movie Ride is an abandoned concept for an attraction at (what was then) Disney-MGM Studios in Walt Disney World.
The attraction, which was meant to parody the park's own Great Movie Ride, would have brought guests through a variety of set pieces in which the Muppets attempted to recreate scenes from classic movies, such as Frankenstein and Peter Pan. Statler and Waldorf would have been seated in a cart alongside the guests and would experience misfortune based on the different scenes.[1] An idea spoofing the snow scene in Dr. Zhivago would have seen Kermit the Frog and Miss Piggy in a plastic ball that's turned back and forth, while a Western-themed portion of the ride would feature horses making the sounds of galloping with coconuts tied to their hooves.[2]
Unlike the Great Movie Ride, which features scenes (and behind-the-scenes) loosely based on Hollywood movies, the Muppet version was conceived to explain the way movies are produced, with a typically Muppet spin. Speaking during the ride's development, Jim Henson explained, "It's the flip side of the rest of the Disney-MGM Studio, which tells you how movies are really made. We're doing it in the most stupid way possible, using lots of misinformation."[2]
Plans for the ride, which would have complemented Muppet*Vision 3D in a new Muppet Studios section of the park, were abandoned after the merger between The Walt Disney Company and The Jim Henson Company fell apart.
Sources
External links
Community content is available under
CC-BY-SA
unless otherwise noted.