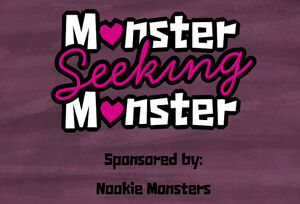 The Jackbox Party Pack is a series of video games created in 2014 by Jackbox Games, creators of the You Don't Know Jack series. Each pack consists of five, unique party games that players can use any computing device to play on.
Mentions
Fibbage
One fill-in-the-blank answer asks what Cookie Monster's real name is ("Sid").
A Final Fibbage asks what the original name for Fraggle Rock was (Woozle World).
Another Final Fibbage asks for the name of a Kermit-inspired fragrance released in 1995 (Amphibia).
Trivia Murder Party
Quiplash 2
One prompt reads "What you might hear Big Bird say on his deathbed."
Monster Seeking Monster