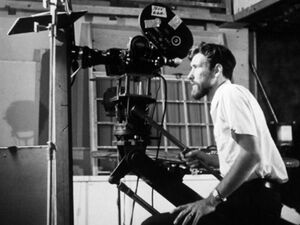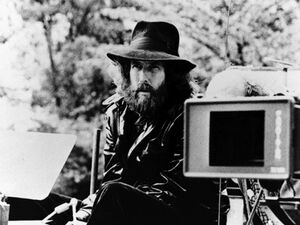 The Jim Henson Legacy is a non-profit organization founded in 1992 that seeks to further the appreciation of Jim Henson as an artist. The Legacy hosts periodic screenings, exhibits and live appearances that celebrate Henson's work. They are also involved in locating examples of Henson's work that are not yet part of the Jim Henson Company Archives.
Craig Shemin, who serves on the Legacy board, has been particularly active in bringing archival footage to public attention. Shemin designed the extras on the 2005 Emmet Otter's Jug-Band Christmas DVD, and he has set up events at The Paley Center for Media, Brooklyn Academy of Music and the Museum of the Moving Image.
Mission
"

Established in 1993, The Jim Henson Legacy was created by family and friends in response to the extraordinary interest in the life and work of Jim Henson. The organization is dedicated to preserving and perpetuating Jim Henson's contributions to the worlds of puppetry, television, motion pictures, special effects and media technology.
By making Jim's creative body of work available to the public through presentations and exhibits, the Legacy will share the power of his art, his imagination and his positive view of life with generations to come.[1]

"
Officers and Board of Directors
Founder: Jane Henson
President: Craig Shemin
Vice President: Karen Falk
Chair: Al Gottesman
Treasurer: Thea Hambright
Directors: Fran Brill, Bonnie Erickson, Al Gottesman, Heather Henson, Arthur Novell
Manager: Nathaniel Wharton
Sources
External links
Community content is available under
CC-BY-SA
unless otherwise noted.