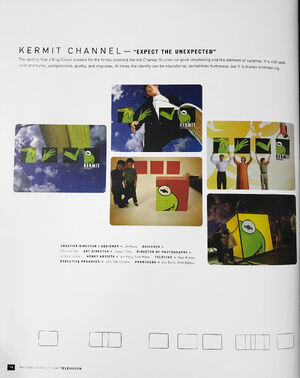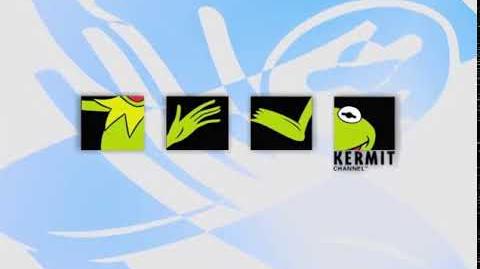 The Kermit Channel was a channel in Asia owned by the Jim Henson Company and Hallmark Entertainment until 2001, when Hallmark assumed full ownership and renamed the channel. It was a 24-hour cable channel that broadcast reruns of various Muppet productions.
Its daily programming included such shows as Mopatop's Shop, B.R.A.T.S. of the Lost Nebula, The Animal Show, Construction Site and The Ghost of Faffner Hall. In addition to airing The Muppet Show daily on weekdays, it had a weekend line-up highlighted by Muppets Tonight and Aliens in the Family (on Saturday nights), and The Storyteller and Kermit's Sunday Showcase (on Sunday nights). Kermit's Sunday Showcase consisted mostly of Henson-produced one-hour specials. Non-Henson programming included shows like Road to Avonlea and Pappyland. It's animation block consisted of shows such as Groovie Ghoulies, The Adventures of Waldo Kitty, Blackstar, Space Sentinels, Hero High and Muppet Babies. In between programs, the network aired various station id commercials featuring Kermit the Frog.
To usher in the year 2000, the network scheduled a 24-hour Muppet Show marathon on new year's eve.
As part of the reorganization of the Hallmark Entertainment, programming on The Kermit Channel in Asia was transferred in November 2000 to the Hallmark Network. On Hallmark it would initially air as a six-hour a day block, but was later shortened to three hours a day. Majority of the network's Asian audience lived in the Philippines. In addition, The Kermit Channel aired in India, via the Modi Entertainment Network.
Community content is available under
CC-BY-SA
unless otherwise noted.