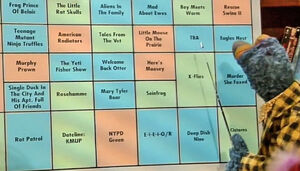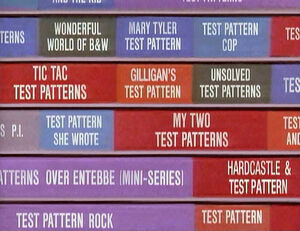 The Mary Tyler Moore Show is a television series that aired on CBS from 1970 to 1977. It starred Mary Tyler Moore as Mary Richards, a woman who leaves her home town at the age of 30 and becomes a television producer in Minneapolis.
The series launched three spin-offs for key supporting characters: Rhoda, Phyllis, and Lou Grant.
References
Muppet Mentions
In the first season episode "Second Story Story", Ted Baxter excuses himself from a conversation, "Well, I've got to go watch a show on educational television." After he leaves, Lou Grant explains, "Sesame Street."
In the second season episode "The Birds...and...um...Bess," Mary is fretting about a favor she's promised her neighbor Phyllis; she's going to explain sex to Phyllis' daughter Bess. Mary's co-worker, weatherman Gordy Howard, advises her: "You could always not tell her.... You gotta figure, if they haven't shown it on Sesame Street, it may not be worth knowing."
In the third season episode "What Is Mary Richards Really Like?" Rhoda reads a column by TV critic Mark Williams, "Though this series continues in its enormous popularity, it is inconceivable to me that it would hold the interest of anyone over the age of nine." (The series is Sesame Street.)
In the fourth season episode "WJM Tries Harder," Mary relates how rival anchorman Ross Nelson, after hearing about the use of college students as stringers, told her "How are things on Sesame Street?"
Connections
Community content is available under
CC-BY-SA
unless otherwise noted.