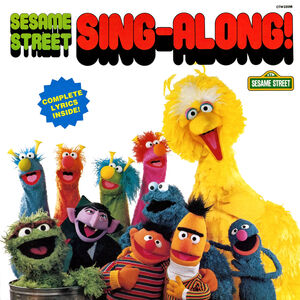 "The More We Get Together" is a traditional British folk song and popular children's song dating to the 18th or 19th century. Its tune was taken from a 1679 Viennese tune by Marx Augustin, "Oh du lieber Augustin".
When the Sesame Street gang have almost reached their destination at the end of a road trip on the 1982 album Sesame Street Sing-Along!, they have time for one more song. Gordon starts the song up singing the traditional lyrics. Susan chimes in with her own custom verse about sharing, Big Bird encourages Cookie Monster to add his own verse (which is about everyone eating cookies together), and Ernie sings his verse about singing.
In 2001, Elmo, Telly, Big Bird and the Kids sing it as "The More We Sing Together" on the Kids' Favorite Songs 2 album.
Community content is available under
CC-BY-SA
unless otherwise noted.