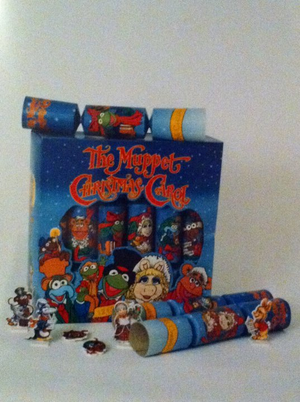 In 1992, The Muppet Christmas Carol Christmas crackers were made in the UK by BriteSparks.
Each card cracker contained a 2-D plastic stand up figure or fridge magnet with a illustration of one of the characters from the film. The side of the box shows 13 different ones to collect; however, there are only 12 crackers in each box and some have duplicates in them. The box also came with a paper hat and a joke printed on white paper with the movie logo at the top.
The crackers were sold only through Somerfield SuperMarkets in the UK.
Community content is available under
CC-BY-SA
unless otherwise noted.