Guests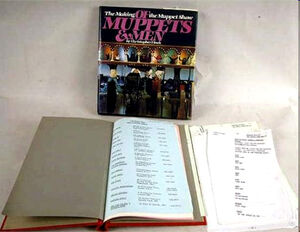 Guests on the Muppet show would receive gifts for joining them for the taping week. The gifts in the photo on the right include a red binder with Dizzy Gillespie in gilt letters housing the script for the Muppet Show #85 and A Muppet Show Guide to London with all the information a visitor could need. Also a signed copy of the Of Muppets and Men (book) with the words "To Dizzy, With Love, Christmas 1981, Kermit the Frog, Jim and Dave and All the Gang" (signed in green).
They also received a bendy Miss Piggy and Kermit.
Crew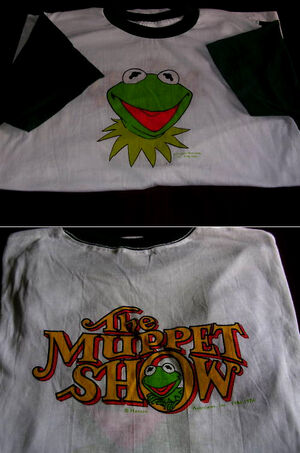 Crew and staff members would receive a Muppet Show tshirt with Kermit on the front side and the show's logo on the back.