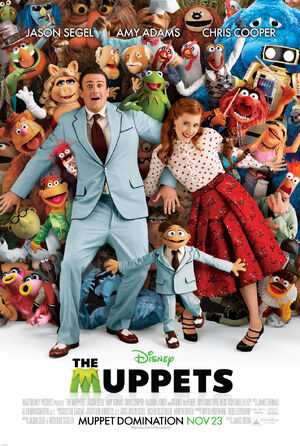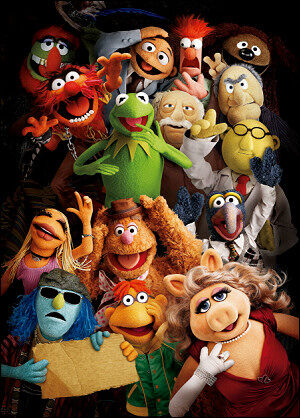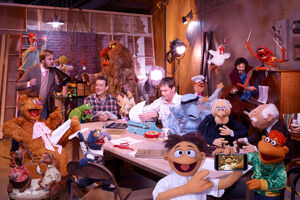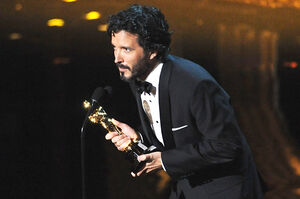 The Muppets is the Muppets' seventh feature film, released in 2011. The script was written by Jason Segel and Nicholas Stoller, the writer-director team behind the 2008 film Forgetting Sarah Marshall; and was directed by James Bobin, co-creator of the HBO series Flight of the Conchords.
The film started production in September 2010. Principal photography for The Muppets began on October 30, 2010 and concluded on February 11, 2011.
Theatrically, the film was accompanied by a new short film featuring Pixar's Toy Story characters.
The Muppets is also the Muppets' first Academy Award winning film, bringing home the trophy for Bret McKenzie's "Man or Muppet." It is the highest grossing Muppet film, not accounting for inflation (in today's dollars, The Muppet Movie holds this prize).
The film was released on DVD and Blu-ray in the U.S. on March 20, 2012.
Official Synopsis
Songs
Production
Cast
Muppet Cast
Credits
Callbacks
Edits
Promotion
Behind the scenes photos
Merchandise and tie-ins
Selected Awards
Sequel
Advance screenings
Sources
See also
External links