The Muppets Select are a series of Muppet action figures produced by Diamond Select Toys. The figures in series 1 and 2 have two different kinds of releases: a "basic" release sold at Toys R Us, and a more collectors-market version, with more accessories, sold at comic book shops and specialty stores. Series 3 and 4 will only have the more expensive collectors market versions.[1]
Series 1 (Spring 2016)
Series 2 (Summer 2016)
Series 3 (Summer 2017)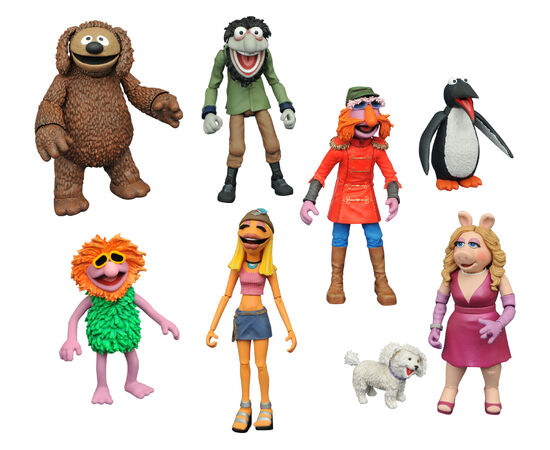 Series 4 (Fall 2018)
Series 4 was planned for Fall 2018, but the series ended up being canceled, with some of the toys later being released as exclusives.
Exclusives (Summer 2020)
Best of Series (Spring 2021)
A "Best of" rerelease of several figures, including various prevously released accessories, was issued in different packaging in early 2021.
See also
Sources
Community content is available under
CC-BY-SA
unless otherwise noted.