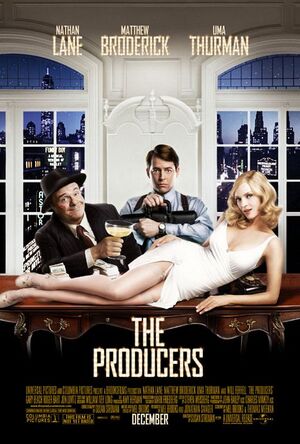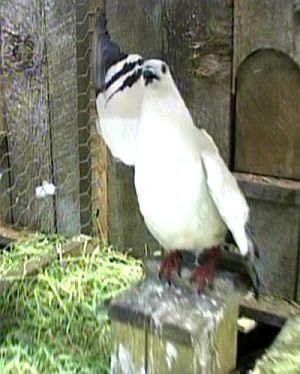 The Producers is the 2005 film version of Mel Brooks' stage musical about an attempt to pull a scam of engineering a deliberate flop of a stage musical that improbably backfires, itself based on Brooks' earlier film starring Zero Mostel and Gene Wilder.
Jim Henson's Creature Shop provided "creature effects," namely Tom the cat and a troupe of trained pigeons kept by playwright Franz Liebkind. Though real pigeons were used for some shots, puppet pigeons were used for a sequence wherein the pigeons danced and performed the "Sieg heil!" movements.
Victor Yerrid served as lead puppeteer for the animals. Individual pigeon puppeteers included Drew Massey, Joey Mazzarino, Fran Brill, Tyler Bunch, Tim Lagasse, Peter Linz, Matt Vogel, Martin P. Robinson, and Jim Kroupa, with Brooks himself voicing Hilda the pigeon.
One of the pigeons, Adolf, is distinguished by the unique markings on his wing, particularly visible when he snaps the Nazi salute. In a deleted blooper, included on the DVD release, Adolf (performed by Yerrid) talks directly to the camera and asserts his status as the leader of the pigeons, speaking in a faux-German accent.
Cast
References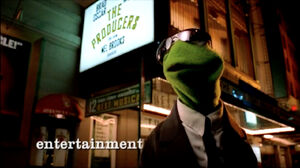 Connections