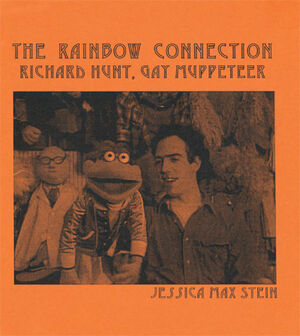 The Rainbow Connection: Richard Hunt, Gay Muppeteer is the title of an 86-page zine written by Jessica Max Stein. The zine is a celebration of Richard Hunt's career, life and times. As Stein says, "Part meticulously researched biography, part celebration and analysis of Hunt's work, and part queer reading of the Muppets, this zine will convince you once and for all that the Muppets are not just for kids." The zine also profiles a number of female Muppeteers.
Stein toured throughout 2009 and 2010 with the book project, reading and presenting clips of Hunt's work at Manhattan's famed performance space Dixon Place; across Western New York and through the midwest; Portland, OR; San Francisco; and Toronto, Canada.
The zine was published in 2009, in Brooklyn, New York, by Long Walk Press.
Stein is now working on a full-length biography of Hunt, entitled Funny Boy: The Richard Hunt Biography.
External links
Community content is available under
CC-BY-SA
unless otherwise noted.