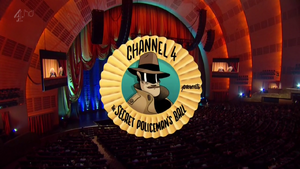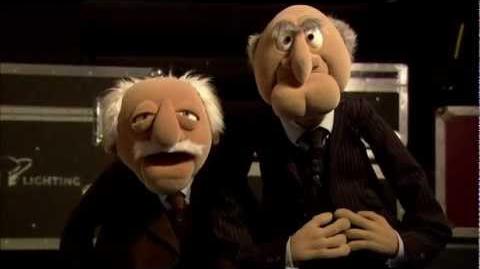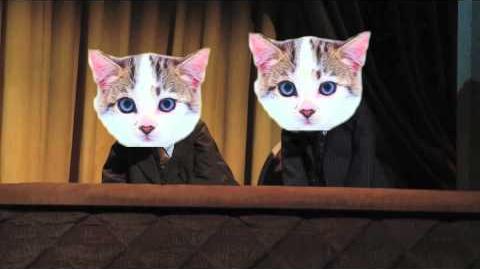 The Secret Policeman's Ball is the collective name informally used to describe the long-running series of benefit shows staged in England to raise funds for the human rights organization Amnesty International.
The 15th edition took place in Radio City Music Hall in New York City on March 4, 2012. It was the first time in the event's history that it didn't take place in London. From the balcony, Statler and Waldorf commented on the event and spoke to the performers on three occasions: reminiscing about their youth in connection with The Rockettes, talking Twitter with John Oliver, and heckling Paul Rudd and Matt Berry off the stage.
The event was shown on Channel 4 in the UK on March 9, 2012, with extra behind the scenes interviews with some of the performers. The entire special is currently available to North American viewers via Netflix. A special online video with Statler & Waldorf was shot to promote the airing of the show.
After a taped introduction by Desmond Tutu that did not make it into the show's TV airing, additional performers of the live comedy lineup included, among others, Jon Stewart, Russell Brand, Eddie Izzard, Ben Stiller, David Walliams, Fred Armisen, Seth Meyers, Kristen Wiig, Jason Sudeikis (in addition to Bobby Moynihan, Jay Pharoah, and Taran Killam from Saturday Night Live), Catherine Tate, Sarah Silverman, Rashida Jones (not broadcast), Jack Whitehall, and Bill Hader (as Julian Assange). Taped segments included appearances by Liam Neeson (not broadcast), Beavis and Butt-Head, and former Monty Python members Michael Palin, Eric Idle, and Terry Jones. Cheryl Henson was in attendance in the audience.
The music lineup consisted of Mumford & Sons, Reggie Watts with Peter Serafinowicz (as Paul McCartney), and Coldplay.
Video release
Eagle Rock Entertainment released the 137-minute special on Blu-ray on November 30, 2012.
External links
Community content is available under
CC-BY-SA
unless otherwise noted.