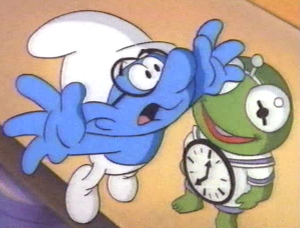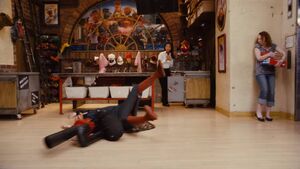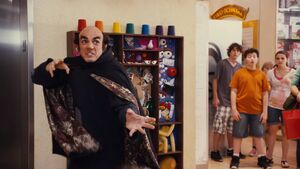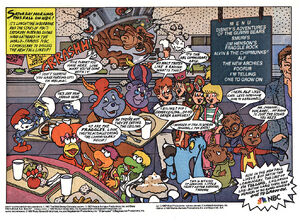 The Smurfs were created by the Belgian comic artist Peyo in 1958. The race of little blue people later starred in a successful Hanna-Barbera animated series, which ran from 1981 until 1990.
Some of the Smurfs, including Papa Smurf and Brainy, appeared along with Baby Kermit, Baby Piggy, and Baby Gonzo in the 1990 animated television special Cartoon All-Stars to the Rescue. They had previously appeared in a 1987 comic-style print ad, with the cast of the animated Fraggle Rock and other NBC characters in the commissary.
Mentions
In The Smurfs 2011 movie, an unauthorized Elmo walk-around is seen on the streets of New York, which the Smurfs believe is a red troll. The Muppet Whatnot Workshop is also seen in the background of another scene, when Gargamel is thrown out of the elevator at FAO Schwarz.
References
Connections
Community content is available under
CC-BY-SA
unless otherwise noted.