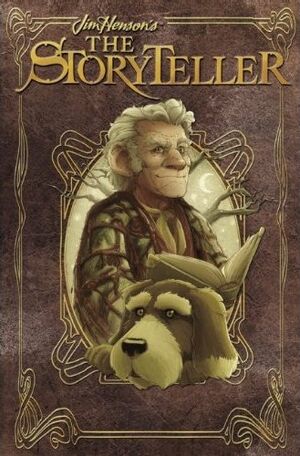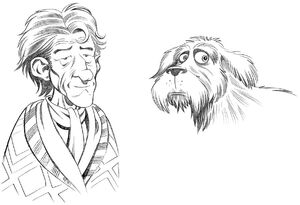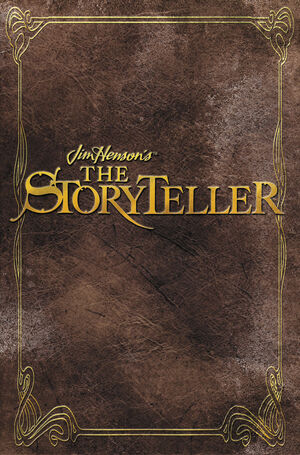 Archaia Comics released a 120-page hardcover anthology graphic novel based on Jim Henson's The Storyteller on December 6, 2011.
According to Archaia Comic's Editor in Chief, Stephen Christy, there are three unused teleplays written by Anthony Minghella for the original series. Archaia took one of these unproduced scripts, "The Witch Baby", and adapted it in comic book format.
Stories
"Old Nick & the Peddler"
From a Scandinavian folk tale
Script and art by Roger Langridge
"Puss in Boots"
From a French fairy tale
Script by Marjorie Liu. Art by Jennifer L. Meyer
"The Milkmaid & Her Pail"
From an Aesop fable
Script and art by Colleen Coover
"Old Fire Dragaman"
From An Appalachian Jack tale
Script by Jeff Parker. Art by Tom Fowler.
"Momotaro the Peach Boy"
From a Japanese fairytale
Script by Ron Marz. Art by Craig Rousseau.
"An Agreement Between Friends"
From a Romanian folktale
Script and art by Chris Eliopoulos.
"The Frog Who Became An Emperor"
From a Chinese folktale
Script by Paul Tobin. Art by Evan Shaner.
"The Crane Wife"
From a Japanese folktale
Script and art by Katie Cook.
"The Witch Baby"
From a Russian fairytale
Adapted from a screenplay by Anthony Minghella.
Script by Nate Cosby. Art by Ronan Cliquet.
See also
External links