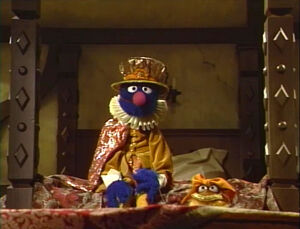 The Taming of the Shrew is a comedy by William Shakespeare, believed to have been written between 1590 and 1594. The play focuses on Petruchio, a gentleman of Verona, and Katherina, the unwed headstrong "shrew," and Petruchio's tormenting ("taming") her into submission. The play is one of Shakespeare's most controversial pieces with modern audiences but has been adapted multiple times (including Cole Porter's Kiss Me Kate).
References
In the "Monsterpiece Theater" sketch on Sesame Street, the play is spoof as "The Taming of the Shoe". In this version by the famous podiatrist William Shoespeare, "Grovero" is accompanied by a talking shoe, whom he convinces to cooperate to take him to the Padua Mall.
Community content is available under
CC-BY-SA
unless otherwise noted.