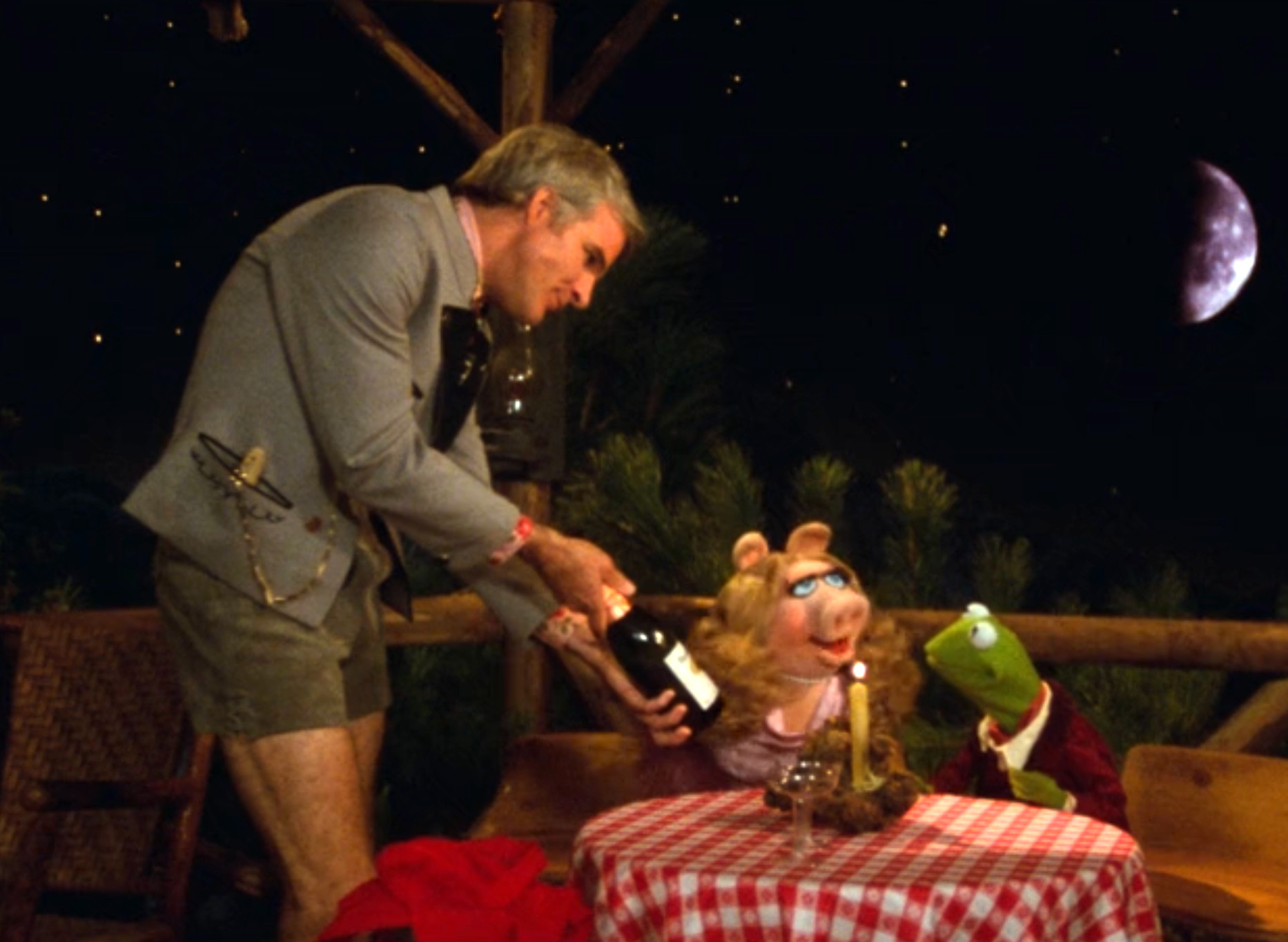 The Terrace Restaurant is the nightspot where Kermit the Frog and Miss Piggy have their romantic dinner in the 1979 film The Muppet Movie. The restaurant features a breathtaking view of the night sky, and astonishingly bad service by a sarcastic waiter in short pants.
If a customer's romantic evening is interrupted by the unexpected kidnapping of one party, the other party can drown his sorrows in the saloon next door, and commiserate with another staff member, the piano-playing dog Rowlf.
The restaurant is attached to the Quiet Little Motel, and for 95 cents, offers sparkling muscatel, one of the finest wines of Idaho.
The restaurant is not identified by name on screen. The script refers to "Ext. Terrace Restaurant - Night", and describes it in this way: "The place is very rustic, with split-log railings and tables over a lake. Just next to the terrace a water wheel turns. It is nice enough that one can just imagine having a romantic dinner for two there -- but not one bit nicer. A full moon is beginning to rise over the lake."[1]
The Terrace Restaurant and the Quiet Little Motel are referred to by name in the storybook adaptation.
Sources
↑ The Muppet Movie by Jerry Juhl and Jack Burns. June 12, 1978. This version of the script also has a busboy played by Henry Kissinger.
Community content is available under
CC-BY-SA
unless otherwise noted.