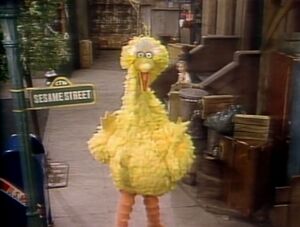 The Wonder Years is a television series which ran on ABC from 1988 to 1993. Combining elements of situation comedy with light drama, it was the coming of age story of Kevin Cooper, covering his adolescence from 1968 to 1973, as narrated in voice-over by his adult self.
Muppet Mentions
The third season premiere "Summer Song" (1989) opened with a montage while the adult Kevin narrated about the changes which had happened by the end of the summer of 1969. Footage of Big Bird is used to acknowledge the premiere of Sesame Street (which happened that fall), albeit a 1980s clip from "Wheels on My Feet." Other clips acknowledge the moon landing, Woodstock, and Richard Nixon.
Trivia
Two Wonder Years regulars had indirect contact with the Muppets:
Connections
Community content is available under
CC-BY-SA
unless otherwise noted.