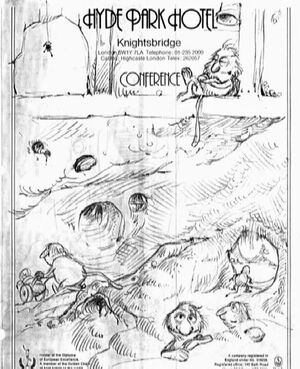 'Woozle World was Jim Henson's original concept and pitch for Fraggle Rock. Henson and the development team used the term Woozle to describe the characters and world because they needed to call them something; the name was not meant to be permanent. Many of the names changed - Woozles became Fraggles; Giant Wozles became Gorgs; Wizzles became Doozers; George became Sprocket; the old codger became Doc; and a seperate species called the Squeegles disappeared. However, the concept and principles remained basically the same.
Henson's original concept notes, written on April 3, 1981 (on Concorde from London to New York), were reproduced as a "Replica of Jim Henson's original notepad" for the Fraggle Rock: Complete First Season DVD set.
Community content is available under
CC-BY-SA
unless otherwise noted.