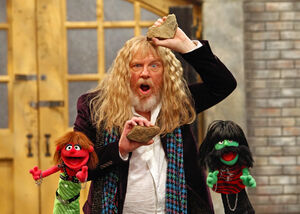 This Is Spinal Tap is a 1984 film comedy, using the mockumentary format as cameras follow the exploits of rock band Spinal Tap on an ill-fated tour. Rob Reiner directed and played documentarian Mart DiBergi. The band Spinal Tap would go on to appearances in such venues as Saturday Night Live and The Simpsons as well as actual live concerts.
References
Connections
Sources
Community content is available under
CC-BY-SA
unless otherwise noted.