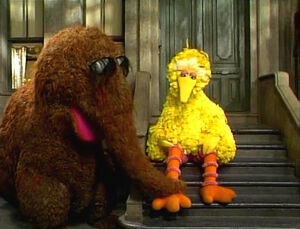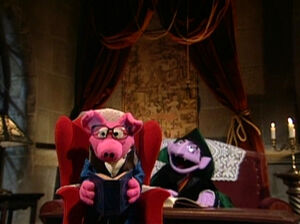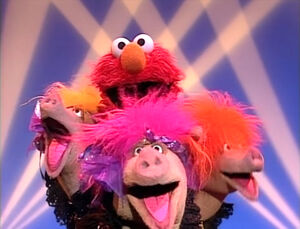 This Little Piggy is a traditional English nursery rhyme and fingerplay. It has been used (and referenced) in numerous Muppet productions.
Adaptations
Recordings
References
The original version of "A New Way to Walk" includes a short series of verses that derive from the rhyme.
In Sesame Street Episode 2933, a sad farmer tells Gina about how all his pigs are leaving him. The story behind each pig follows the rhyme, with a twist on the last one; instead of going "wee-wee-wee," all the way home, the farmer states that the last pig, Georgie, is actually going to Hawaii.
In Sesame Street Episode 2947, Snuffy recites the rhyme while counting Big Bird's toes. When it's realized that he has an extra "little piggy" leftover, Big Bird says that "little piggy" was on "Squeal of Fortune," which segues into said segment.
In Sesame Street Episode 4172, when Telly needs to subtract a pig from the seven that are present in order to save Number 6 Day, one spotted pig volunteers to go "wee-wee-wee," all the way home for a roast beef sandwich.
In a Super Grover 2.0 sketch, Grover encounters two pigs, who start many of their sentences saying "This little piggy..."
Community content is available under
CC-BY-SA
unless otherwise noted.