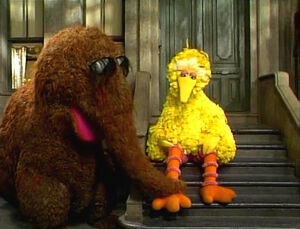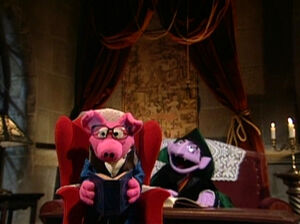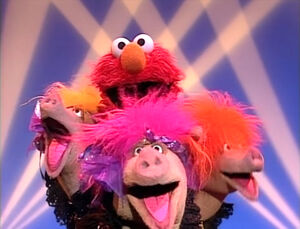 This Little Piggy is a traditional English nursery rhyme and fingerplay. It has been used (and referenced) in numerous Muppet productions.
Adaptations
Recordings
References
In a 1992 episode of Sesame Street, a sad farmer tells Gina about how all his pigs are leaving him. The story behind each pig follows the rhyme, with a twist on the last one; instead of going "wee-wee-wee," all the way home, the farmer states that the last pig, Georgie, is actually going to Hawaii.
In a 2008 episode, when Telly needs to subtract a pig from the seven that are present in order to save Number 6 Day, one spotted pig volunteers to go "wee-wee-wee," all the way home for a roast beef sandwich.
In Super Grover 2.0 sketch, Grover encounters two pigs, who start many of their sentences saying "This little piggy..."
Community content is available under
CC-BY-SA
unless otherwise noted.