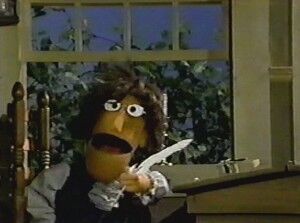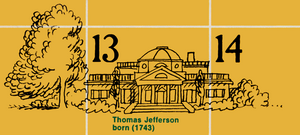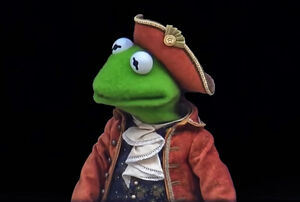 Thomas Jefferson (1743-1826) was the third President of the United States and author of the Declaration of Independence. A Virginian architect, farmer, lawyer, and statesman, Jefferson's presidency was marked by such events as Louisiana Purchase of 1803, the result of a bargain with Napoleon Bonaparte, and the Lewis and Clark explorations.
Like George Washington and Abraham Lincoln, he has been depicted in various Muppet productions.
References
Jefferson is quoted in the documentary Youth '68.
A talking portrait of Jefferson appears on President Elmo's office wall in the "Elmo the Musical" segment, "President the Musical."
Community content is available under
CC-BY-SA
unless otherwise noted.