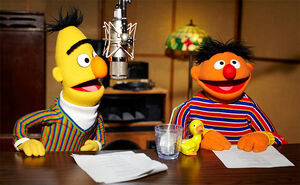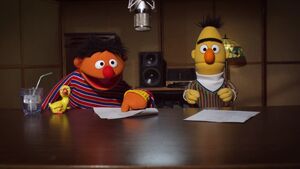 TomTom is a company that produces GPS devices.
In 2011, Ernie and Bert (voiced by Steve Whitmire and Eric Jacobson) recorded their voices for the company, allowing drivers to have the characters read the directions to them through the device. A faux behind-the-scenes video was produced, featuring the two in the recording studio with engineer James Kirkland.
Among the other celebrities to provide voices for the devices are Bugs Bunny, Homer Simpson, Darth Vader and Snoop Dogg.
Business reporters connected TomTom's release of this and other voices to the company's restructuring program to move away from devices, a declining market.[1]
See also
Sources
External links