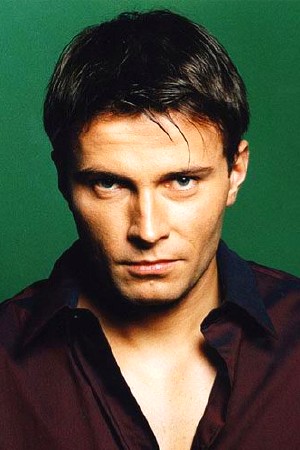 Tomasz Bednarek (b. 1969) is a Polish voice actor who dubs Elmo on Świat Elmo and also voiced Dr. Bunsen Honeydew in Muppety z Kosmosu (Muppets from Space).
Bednarek has appeared in Polish films and television, with a leading role in the 2003 film Lowcy skór (as a journalist). As a voice actor, he has dubbed Hayden Christensen in the Star Wars prequels, the fish in The Cat in the Hat, Brad Hawkins on V.R. Troopers, and various roles on the TV series Eerie Indiana. His animation dubbing resume includes the Gingerbread Man in the Shrek films, Poet Smurf and others on The Smurfs, Flik in A Bug's Life, Mort in Madagascar, Richard Fisk on Spider-Man, Rolf on Ed, Edd and Eddy, Jetfire in Transformers: Cybertron, and Lazlo on Camp Lazlo.
External links
Community content is available under
CC-BY-SA
unless otherwise noted.