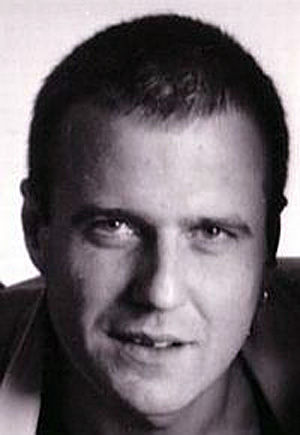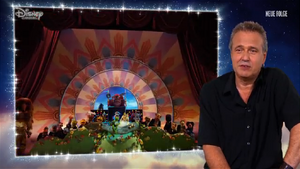 Tommy Amper (b. 1962), sometimes credited as Thomas Amper, is a German singer, voice actor, and dubbing director who has been heard in multiple Muppet projects. He is the son of German composer Quirin Amper Jr., who worked on the musical adaptation for the A Muppet Christmas Carol and Muppet Treasure Island dubs.
Amper dubbed the singing voices of Bear and Pip on Der Bär im grossen blauen Haus (Bear in the Big Blue House) and related albums. He sang for Kermit the Frog in the Studio DC: Almost Live specials and in Die Muppets: Briefe an den Weihnachtsmann (A Muppets Christmas: Letters to Santa, where he also dubbed the postal worker). He served as musical director on the above, overseeing any arrangement adjustments and the vocal recordings, and his studio Jamzone was used for the sessions. For Die Muppets, he dubbed several singing roles, including Human Walter and Wayne, and sang for Dominic Badguy in the German dub of Muppets Most Wanted..
Amper also worked on the German dub of the Creature Shop project Animal Farm, as a duck singing Napoleon's praises and as singing sheep.
In addition to writing and recording a few solo albums, Amper's other dubbing roles (often for Disney projects) include Billy Ray Cyrus in the Hannah Montana franchise, Taye Diggs in Chicago, Patrick Warburton in Underdog (and as Kronk in The Emperor's New Groove), George Sanderson in Monsters Inc., and the singing voices of Dr. Facilier in The Princess and the Frog, Guy Pearce in Bedtime Stories, and Brom Bones in The Adventures of Ichabod and Mr. Toad.
In 2015, Amper was interviewed for Disney Magic Moments to comment on Animal and other Disney characters who made the cut on the rankings show.
Muppet dubbing credits
External links
Community content is available under
CC-BY-SA
unless otherwise noted.