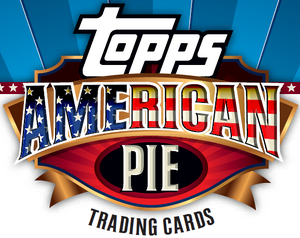 Topps American Pie Trading Cards was a line of pop culture inspired collectible cards introduced by The Topps Company, Inc. in 2011. The 200-card set highlights various historic moments, places and people who helped define the times. Each pack also contained several themed insert cards celebrating the Hollywood Walk of Fame, Fads and Fashions and Hirsute History.
The line is notable for including a number of Muppet-related cards, including The Jim Henson Company (1950s), Sesame Street (1960s), The Muppet Show (1970s) and Tickle Me Elmo (Fads and Fashions).
Many of the cards in the line were also released as hologram foil variants, as well as spotlight foil variants that were limited to just 76 copies.
Sources