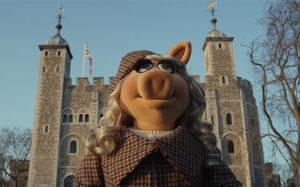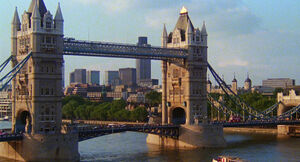 The Tower of London is a historic castle located along the River Thames in London, England.
The castle was prominently featured in the third act of the film Muppets Most Wanted. Constantine and Dominic Badguy's goal is to steal the Crown Jewels of England from the castle, using his wedding with Miss Piggy as a cover.
Exterior shots were done outside the real Tower of London, notable as the Crown Estates rarely grant such filming permissions.[1] Other locations of the Tower, including the interiors and rooftop, were recreated as sets at Pinewood Studios.[2]
References
See also
Sources