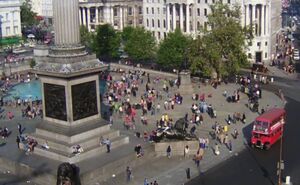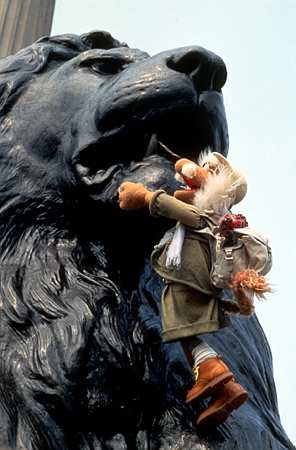 Trafalgar Square is a square in Central London, England. It is named to commemorate the Battle of Trafalgar (the British naval victory over Napoleon) and was publicly opened in 1844.
Notable landmarks include Nelson's Column, which stands in the center of the square. The column is topped by the statue of Admiral Horatio Nelson, hero of the Battle of Trafalgar, and reaches a total of 169 feet. Lion sculptures adorn the base. The square features other statues and monuments as well as the many fountains which decorate the area.
Appearances
Trafalgar Square is a featured level in the Great Muppet Caper portion of the video game Muppet Race Mania.
Community content is available under
CC-BY-SA
unless otherwise noted.