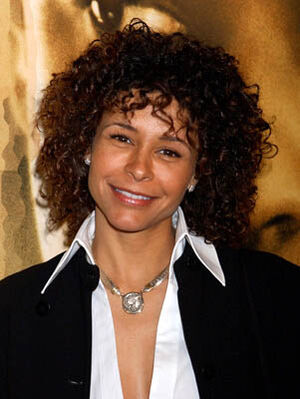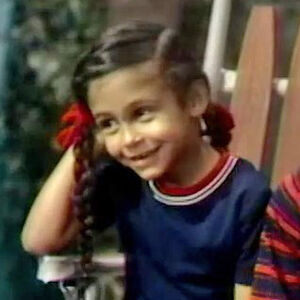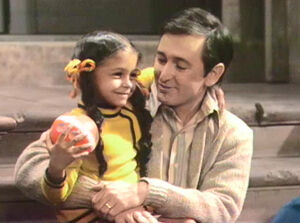 Troy Byer (b. 1964) is an actress, author, and Doctor of Psychology who began her TV career as one of the Kids on Sesame Street. She appeared on the show until she was twelve years old.[1]
Subsequent roles included Knots Landing, a regular spot on Dynasty, the Showtime TV movie Uncle Tom's Cabin (with Phylicia Rashad), and feature films like Eddie (with Whoopi Goldberg) and John Q (with Denzel Washington). She wrote and appeared in the 1997 film B*A*P*S*, which starred Halle Berry, and in 2017 she published the book How to Be a Responsibly Powerful Bitch.
In a 1987 interview, Byer recalled how she auditioned for the show:
Appearances
Notes
Photos circulated on social media have misidentified Byer as playing Sally in Episode 0001,[2][3] however the timeline of her age and the production dates don't match.[4] A later Instagram post from Byer included the correct photo of herself on the Sesame Street set.[5]
Sources
External links