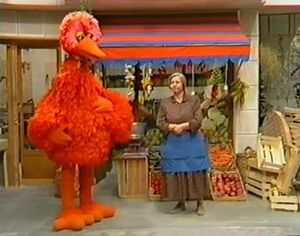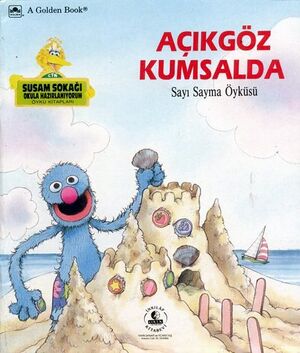 Turkey is a country located mainly in the western part of Asia, but the eastern portion of Thrace falls within Europe. While the capital is Ankara, the largest city is Istanbul (not Constantinople). It was the center of the Ottoman Empire which was a major world power from the 14th century through the 18th (and remained in existence until after the first World War, when Turkey became a republic). The country is famous for its architecture, steam baths (and towels), and the confectionery Turkish delight, but it is not the native land of the game bird (a phrase which arose from the fact that guinea fowl at the time were imported from Turkish merchants).
The country has figured in Muppet history in a variety of ways, directly and through references.
Muppet performer Eren Ozker was also born in Ankara, Turkey.
Turkish (or Turkish-descended) actors and characters have appeared on the German co-production Sesamstrasse, including human regular Mehmet (who has sometimes demonstrated Turkish customs and games), the Muppet dog Sinan, and guest star Sibel Kekilli. Turkish has been spoken as a secondary language on the show.
On Sesame Street itself, a film insert about making the Turkish flatbread yufka has aired frequently beginning in 1992. (First: Episode 2937)
References
Several popular novelty songs involving Turkey have been performed by the Muppets. "Pachalafaka," sung in The Muppet Show episode 103, features a nonsense word supposedly whispered all over Turkey.
Translations and broadcasts
Turkish broadcaster TRT ran The Muppet Show during the 1980s.
As with other countries, many Sesame Street books have been translated into Turkish.
Community content is available under
CC-BY-SA
unless otherwise noted.