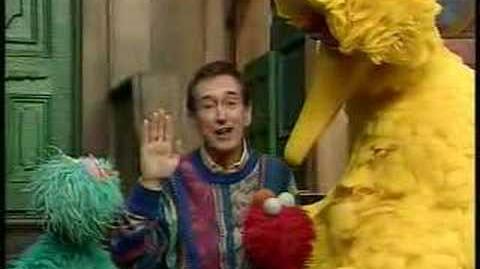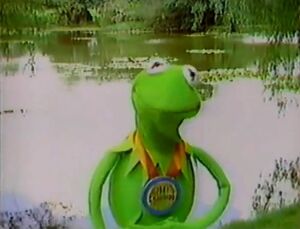 UNICEF (the United Nations Children's Fund) is a United Nations organization that provides long-term humanitarian and developmental assistance to children and mothers in developing countries.
Connections
In the 1970s, Big Bird "visits with the children [at a UNICEF event in New York] and discusses Halloween with them." [1]
In 1980, Kermit was named Chairfrog of UNICEF's fundraising campaign. Part way in, response to fundraising was said to be better than any previous year. "I've never done anything this serious before. But it's a good cause. It helps children all over the world. I think there should be more chairfrogs of all organizations. I'm all for frogs getting positions like this." The Muppet Show Fan Club Newsletter wrote about it in Volume 3, Number 1.
Rosita did a Spanish PSA for UNICEF.
1997: TNT tapes a special called A Gift of Song, to benefit UNICEF; Elmo appeared.
2003: In November, Takalani Sesame character Kami was named a global "Champion for Children" by UNICEF.
2006: Annual Sesame Workshop Benefit Gala honours Ann M. Veneman, Executive Director of UNICEF, for her commitment to reducing poverty, malnutrition and disease, and protecting children from abuse and violence. (YouTube)
Community content is available under
CC-BY-SA
unless otherwise noted.