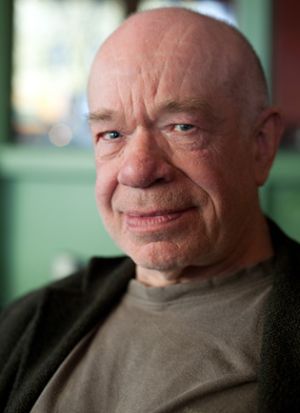 Uli Krohm (b. 1948), sometimes credited as Ulrich Krohm, is a German voice actor who dubbed the speaking voice of Dr. Teeth (Dr. Goldzahn) in Die Muppets (The Muppets) and the German dub of Muppets Most Wanted. He had previously dubbed Animal in Das Grösste Muppet-Weihnachtsspektakel aller Zeiten (It's a Very Merry Muppet Christmas Movie).
Krohm has been active in German film and television since the 1970s, with appearances on Tatort, Derrick, and Der Alte. He appeared in the British co-production miniseries Traffik and in the film Help, I'm a Boy! He dubbed James Gammon in Silver City and Altered, Peter Hambleton as Gloin in The Hobbit movies, Jeffrey Tambor in Superhero Movie, Richard Griffiths in The History Boys, Brian Doyle-Murray in The Three Stooges, Mac MacDonald in Flyboys, Roger Ashton-Griffiths as Hitchcock in Grace of Monaco, and Ian McNeice in Day of the Dead.
For television, he dubbed David Suchet as Poirot for a few episodes and Geoffrey Palmer on Doctor Who. Animation roles include Farmer Bean in The Fantastic Mr. Fox and Roland Daggett on Batman: The Animated Series.
External links