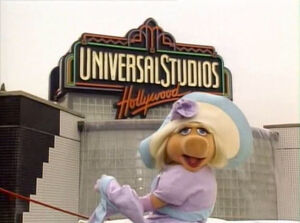 Universal Parks and Resorts, the theme park division of NBCUniversal, operates the Universal Studios theme parks and resorts in Orlando, Florida and Hollywood, California. Outside of the U.S., Universal has parks in Japan and Singapore, both of which feature Sesame Street shows, attractions and characters.
Universal Studios Hollywood was the first of their theme parks, originally running tours of the backlots and soundstages of movie productions. Universal Studios Orlando Resort houses not only the Universal Studios theme park, but also the Islands of Adventure, which is home to many rides based on Marvel Comics, Jay Ward, Harry Potter, and Dr. Seuss characters. A chief rival of both Disneyland and Walt Disney World, Universal Studios Hollywood is one of the oldest Hollywood studios.
While the Disney parks feature classic characters such as Mickey Mouse, the Universal parks have a stable of classic characters such as The Marx Brothers, Lucille Ball, Hanna-Barbera characters, Back to the Future's Doc Brown, Despicable Me's Minions, The Simpsons, SpongeBob SquarePants, and classic monsters such as Frankenstein, Dracula, Creature from the Black Lagoon and the Mummy.
Aside from the Sesame Street characters appearing in the Asian theme parks, the Muppets have either featured or referenced Universal Studios on several occasions in various productions.
References
In The Muppets, an elderly Asian couple appear at the tour of the Muppet Studios, one of them asking if they are at Universal Studios. Additionally, some parts of the film were shot on the Universal backlot.
External links
Sources
↑ Rumors are true- There are secret songs at Hollywood Rip Ride Rockit in Orlando Universal by ThemeParkGuru (3/3/12)