Hi everyone...my name is Andrew Turnbull. I was a busy contributor to Muppet Wiki during the site's formative years in the oughts. Although I'm not really active any more, I am still alive, and I've been impressed to see the content here morph, multiply, and take on a life of its own!
Speaking of which:
User contributions
Favourite pages and/or contributions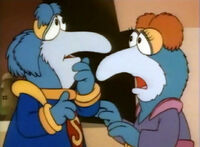 Episodes 3976 through 3980 and 4109 through 4134, inclusive.




Assorted contact information
E-mail: andrew (dot) s (dot) turnbull (at) gmail (dot) com
(There used to be a laundry list of communication methods listed here, but sadly AIM, ICQ, and the various fansites I used to frequent have largely disappeared over the last 14 years.)
Community content is available under
CC-BY-SA
unless otherwise noted.