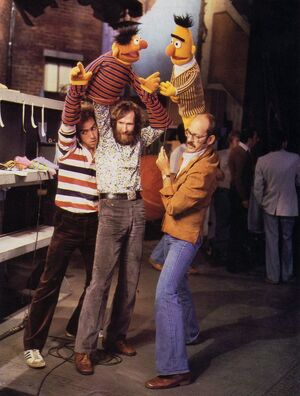 Ken Cromer
User Contributions
Edit Count
subpages
Muppet Wiki Statistics
Recent Changes
Forum
Hi, I'm Ken. I'm an Original Sesame Streeter,
a Muppet Music Fan, and a General Record Geek.
Template:Video should be:
video|date=|producer=|cat=|format=|discs=|region=|isbn=|asin=
==International releases==
<gallery>
</gallery>
Reminders
Get date for new Muppet Show DVD's
Season One-134003
Season Two-134004
Season Three-134005
Japanese Disneyland Sesame Street 1 & 2 on 1 LP?
All known 8-tracks
Verify formats for SS discography
Australian VHS doubles?
School VHS doubles?
Verify Grammys and fix quotes after 1985
Verify charted albums and fix quotes
Fix Big Bird Sings! splices and song changes
Muppet Music tapes/Australian numbers?
Look for more CRA singles (where CC 75001=CRA 76001, etc.):
75048=76048
75049=76049
75050=?
75051=?
75052=76052
75053=76053
75054=76054
Look into sheet music books
Ask Paul if he has alternate catalog numbers on the backs of his LP's.
Countries that had CBS records in 1970
Canada
UK
Holland
France
Germany
Italy
Ireland
Greece
Spain
Turkey
Brazil
South Africa
Australia
New Zealand
Venezuela
Israel
Japan
India
Argentina
Bolivia
Colombia
Costa Rica
Ecuador
Mexico
Uruguay
Pre-1954 Years That We Can Use
Stuff to check
Sight & Sound related names-Music Publishing International?
Sight & Sound's address: 5200 South 166th St., New Berlin, WI 53151
45 Picture Sleeves we still need
4-45207
4-45247
4-45718
Scepter Records
12291
12297
7539
7666
49703
(2 left!)
CTW 99069 True Blue/Keep Christmas
CTW 99075 Disco Frog/Bein' Green (disco version)
CotW
Kyle's Sesame Street Records list
Danny's Sesame Street Records list
Community content is available under
CC-BY-SA
unless otherwise noted.