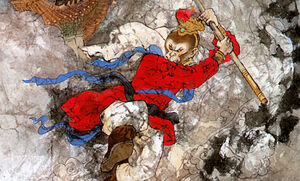 Mark Rowan
I don't have the extensive Muppet libraries or years of Henson study under my belt of some of you, so I'll be helping in little, near-unnoticeable ways. (My unofficial title right now might be "spelling monkey.")
My favorites
I've mostly done tiny little minor things so far, but you can check out Bureaucracy and Ice cream to see the kind of thing I'd love to write more of. I just spent the better half of an hour scrolling through every named character on the wiki to make a list entitled "Characters Whose Names Are Palindromes", and don't waste your own time doing it. The list only had six entries, and half of them were named Otto.
My to-do list
Community content is available under
CC-BY-SA
unless otherwise noted.