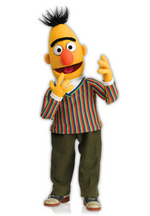 Hi there, I'm Maxwell Goudiss and I'm back in action! This time, I will seriously promise not to screw up anything again.
I have a big interest in Anything Muppets and has done my research about them ever since. In fact, Annajean Morales told me once during summer school that I should do a book about Muppets, since I know so much about them, which of course leads to my great big research on Muppet Wiki. Even Ashley Collazo knew that Thomas Gambaro and I both know about Muppets so very much.
Gallery O' Pics (including a favorite)
My Gallery of Joe Mathieu and Ernie Kwiat Pictures
"Sesame Street Post Office" Profile Images
External links
Community content is available under
CC-BY-SA
unless otherwise noted.