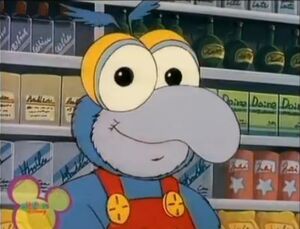 Hi. Welcome to my userpage!
Because I incredibly like the Muppets, I decided to come here, where I have been improving much to this project in the last several years. I made my first edit back in 2006, under the name "E-muppet."
I am devoted to the Sesame Street episode guide, and I want to help maintain the quality of the guides as much as I can. In addition to creating guides, I like to update every Earliest Known Appearance for segments. We are the top source for the show's episode guides, and every segment from the show's 40+ years must be as accurate as possible.
I also maintain my own YouTube channel where I have many Sesame Street sketches and storylines. Check 'em out here!
And, as you can tell by the image, Baby Gonzo is one of my favorite cartoon characters.