Welcome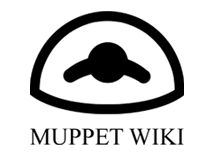 Hi, welcome to Muppet Wiki! Thanks for your edit to Sesame Street General Store.
Here's a wiki tip for you -- you can sign your name on talk/discussion pages by typing ~~~~ which automatically adds your signature and the date.
Check out the Muppet Wiki FAQ for more tricks.
Please leave a message on my talk page if I can help with anything! -- Danny (talk) 23:42, 1 January 2009 (UTC)
signing messages
Heya Frederic! Don't forget that you have to sign your messages on talk pages with ~~~~ four tildes now. —Scott

(talk) 14:26, 1 December 2020 (UTC)
OK, good to know! --Frederic
HBO Max cuts
Hi, Frederic:
I know I'm not supposed to go into great detail about this on the Wiki, but I can see your frustration when you commented 'WHY?' about the cuts on the HBO Max version of Episode 0593 when you edited that page. It kind of makes you wonder why the HBO Max people are making the decisions they're making. Then again, the reasons could be good ones - who knows? I am sort of with you on your frustration, though. Take care. -- Jon (talk) 05:07, 12 December 2020 (UTC)
Hey Jon,
Yeah with this specific episode I couldn't believe how much was edited out! As I stated in my note, the segments with Bill Cosby and John-John are understandable but I didn't see anything wrong with the other segments. Of all the episodes I've seen on HBO Max so far, this one has the most segments cut. --Frederic (talk)
OK, Frederic, thanks. Also, I know this sounds a little 'selfish' and 'out of the realm' for the Wiki, but if you see on my home page, I put my list of memories back up (after the 'countdown' finished when all past episodes were tabled). That's partly why I check these HBO Max episodes on the Wiki for 'cut segments.' If a segment which was cut is one which is already on YouTube or a Web video site (either by itself or as part of another Sesame episode), that's one thing, but if it's a clip I've been looking forward to see and never has made it to the Web, and it gets cut, AARGH!!! Again, just wanted to 'briefly' comment! -- Jon (talk) 08:02, 13 December 2020 (UTC)
Big Bird park bench
Great find! I'm quite enamoured with those on-location segments for some reason. —Scott

(talk) 23:12, 13 December 2020 (UTC)
You and me both man! —Frederic
Community content is available under
CC-BY-SA
unless otherwise noted.